High-Quality Uncoated Paper: Affordable paper roll Price, Wide Range of Options
Are you in search of high-quality uncoated paper at an affordable price? Look no further! Our wide range of options in uncoated paper is perfect for all your printing needs. Whether you require book paper, 60 GSM A4 paper, stock lot paper, or more, we have got you covered.
HS Code Book Paper 48202000
HS code Uncoated Paper 4802
| Feature | Value |
| --- | --- |
| Paper type | Uncoated paper |
| Price | Affordable |
| Range of options | Book paper, 60 GSM A4 paper, paper rolls, and stock lot paper |
| Applications | Books, magazines, brochures, flyers, etc. |
| Advantages | Natural, matte finish, enhances readability, tactile experience, versatile, affordable |
| Contact | Shine and Glow Group |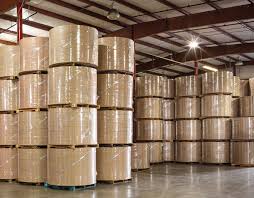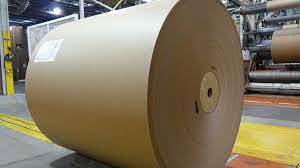 Uncoated paper is a popular choice among various industries and for good reason. It offers a natural, matte finish that enhances readability and provides a tactile experience for readers. Its versatility makes it suitable for a wide range of applications, from books and magazines to brochures and flyers.
One of the key advantages of uncoated paper is its affordability. Compared to coated paper, uncoated paper comes at a more budget-friendly price point without compromising on quality. It is an excellent option for businesses and individuals looking to achieve professional results without breaking the bank.
When it comes to uncoated paper, we offer an extensive selection to cater to your specific requirements. Our book paper is specially designed for optimal readability, ensuring that your printed text stands out. With a weight of 60 GSM, our A4 paper is lightweight yet durable, making it suitable for various printing projects.
In addition to book paper and 60 GSM A4 paper, we also provide paper rolls at competitive prices. Whether you need paper rolls for large-scale printing or continuous feed applications, our uncoated paper rolls are designed to deliver consistent performance.
If you are searching for stock lot paper, we have that too! Stocklot paper is an excellent choice for cost-effective printing projects, allowing you to save money without compromising on quality. Our stock lot paper selection includes a variety of sizes and weights, ensuring you find the perfect fit for your needs.
At Shine and Glow Group, we take pride in being one of the leading suppliers of uncoated papers. We understand the importance of quality and reliability in printing materials, which is why we source our paper from trusted manufacturers
Whether you require uncoated white papers, uncoated book paper, or any other type of book papers, we have the expertise to assist you. Our knowledgeable team is always ready to help you find the ideal paper solution based on your unique requirements.
In conclusion, if you are in need of high-quality uncoated papers at an affordable price, look no further than our wide range of options. From book paper to 60 GSM A4 paper, paper rolls, and stocklot paper, we have everything you need for your printing projects. Choose [Your Company Name] as your trusted supplier of uncoated paper and experience professional results without compromising your budget.
Contact us today to learn more about our uncoated papers products and place your order. We are committed to providing you with exceptional service and delivering the finest quality uncoated papers for your printing needs.
---
Read Also about Kraft Paper: The Sustainable Solution for Your Packaging and Crafting Need
Are you tired of using packaging materials that harm the environment? Well, look no further because kraft paper is here to save the day! This versatile and eco-friendly material has taken the packaging industry by storm and for good reason. Read More…